This coming Saturday, September 21, the American River Parkway Foundation will be conducting the 35th Annual Great American River Clean Up. From 9am to 12 noon, volunteers will walk the shores picking up, bagging and hauling away debris. While of course unsightly, garbage along the river can also harbor pollutants that are potentially dangerous to wildlife and recreational users, both along the river as well as in the ocean into which it flows. So getting the litter removed is of the utmost importance.
Participants in this worthy cause will receive bags, gloves, water, snacks and a thank you gift. For more information about the event and to register, visit the American River Parkway Foundation site at www.arpf.org/garcu.shtml, or call (916) 486-2773.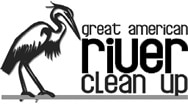 Click on the tab at the top of this blog to see all the East Sacramento Homes for Sale.