When it first began in 1994, the Run to Feed the Hungry had 796 participants. This Thanksgiving Day, nearly 30,000 people are expected to attend. Such numbers have made the Run to Feed the Hungry not only the largest fun run in Sacramento, but the largest fun run in the entire US.
Rain or shine, both the 10K run and 5K run/walk will begin Thursday morning just outside the entrance of Sacramento State. (Just keep an eye out for the huge inflatable turkey.) From there, the routes will go along some of the loveliest tree-lined streets in East Sac.
All net proceeds from the run go to support Sacramento Food Bank & Family Services, which provides numerous services throughout the year—food, clothing, shelter, job placement, etc.—to the disadvantaged in our area. To register, double check the route and find any other information on the run, go to www.runtofeedthehungry.com.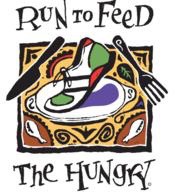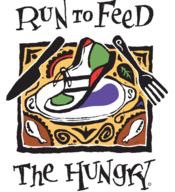 If you live on the actual route of the run, you have special trash instructions for Thanksgiving day. As per the City of Sacramento Office of Media & Communication:
Garbage service alert postcards are being sent to all 600 homes on the 5K and 10K route for the 2014 Run To Feed The Hungry. We are asking customers on the route to put their containers out the night before Thanksgiving or by 5 a.m Thanksgiving morning. Thursday November 27th. The Recycling and Solid Waste Division will begin collection at 5 a.m. so the City can service properties on the race route before the streets are closed. This service alert is only for the 600 homes on the route. If there are any questions, please contact the Recycling & Solid Waste Division at sacrecycle@cityofsacramento.org