The McKinley Park Food Truck Mania is coming back in full force in 2015!
Starting on Friday March 13th and continuing every 2nd Friday though October we will have a neighborhood block party in McKinley park. Once again, there will be about 15-20 trucks out there serving up tacos, BBQ, ice cream and so much more and even a beer garden. Hundreds of neighbors will mingle and hang out and enjoy our amazing park and the glory that the food truck industry has become.
I look forward to seeing so many of you out there.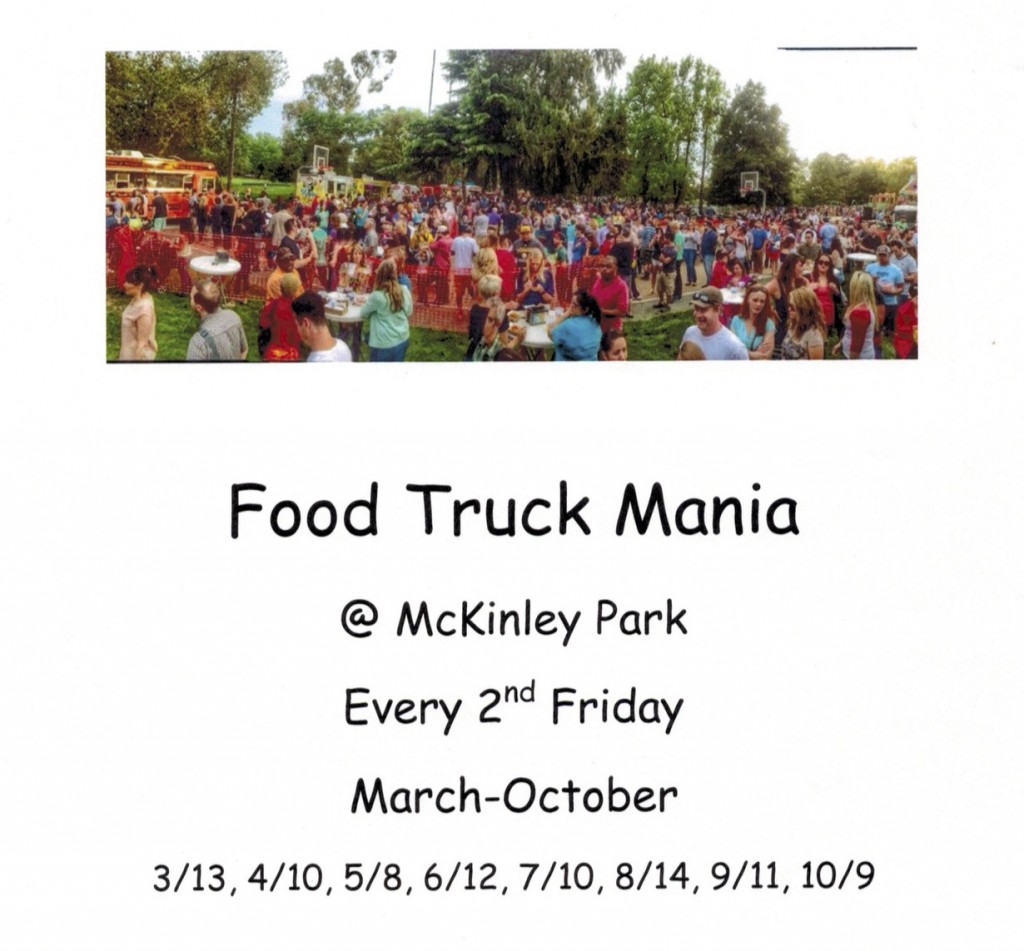 Getting the early scoop on upcoming evenings is one of the great perks for being a part of the East Sac Chamber of Commerce. This year I'm going to become one of the board members and work on giving back even more to my community…